Tags
#beauty, #blogging, #japancrate, #lovepinkseoul, #lovepinkseouloct2016, #musemonthly, #nmnl, #pinkseoul, #skincare, #subscriptionbox, #tokyotreat, #zenpop, Bomibox, SCRIBEdelivery, YumeTwins
Good Morning dears,
Hope you are all having a good start to the day.
Let's start with a quote of the day. Do the things that will not make you regret spending another day not fruitfully.
---
Today's post will be on me being a recent subscriber of subscription boxes and I must say I am super excited. 😛 After being hooked on beauty boxes, I began my journey to other boxes as well. As the name suggest, subscription boxes are surprise boxes (although there are some that you can pick the items you want) which you receive every month or every 2 months.  I love the idea of a subscription box because I might be afraid that some products might not be able to get in Singapore and they can surprise me with the new products.
I started subscribing to the boxes late last year and to date I have subscribed to about 10 boxes either beauty boxes, stationery boxes or snack boxes. So I thought it would be a good idea to include them into my blog as well. It could be a good way of keeping track of my boxes as well as for readers who are interested to know the subscription boxes available. I would not be going into detail in this blog post as this post is to keep track of the boxes I have currently, but I will separately do posts on them in detail, so please stay tune.
#lovepinkseoul and #bomibox were my first 2 boxes that I started subscribing in September 2016. Pink Seoul's subscription box comes every 2 months. I love that they can be shipped international because there are boxes that would not ship internationally and I get so upset.
Bomibox is a relatively new subscription box that just launched last year in September 2016. It is a monthly box that contains 8 full sized or deluxe size Korean beauty products each month.
After subscribing to the 2 beauty boxes, I got hooked and I wanted to subscribe to other boxes as well. After which, I began to subscribe to snack boxes like #japancrate. I love Japan and I do adore their snacks alot but being in Singapore, snacks imported to Singapore from Japan are very expensive and sometimes when we buy a packet of snack we do not know the taste of it. Therefore, it would be good to be able to try them first before actually buying them. You can find them on Japan Crate
After looking at snacks and beauty my next subscription was books and tea, my other favorite. Was searching on #cratejoy the next subscription box that could have international shipping and also include books and tea. Came across one Muse Monthly which was both tea and books and the genre of books were genre that I adore. My first box was a little disappointing (sorry I don't have a picture of it) as the tea leaves dropped all over the box and even came out of the box. It was in such a bad condition I had to throw the whole container of tea leaves away. Luckily, Muse Monthly was nice enough to send another one over to me, so I am wanting for the second box to do a review 🙂
As if skincare and books with tea were not enough, I was looking at Yume Twins one day and I thought i really needed something cute in my life (I am a Libra, I super love cute stuff). So I decide to go for it and to get the YumeTwins subscription box and I am still loving it. So cute stuff with its signature light purple box which it has changed to dark purple. Love when it comes to me in a nice box.
image courtesy: yumetwins.com
YumeTwins subscription box belongs to this original box known as Tokyo Treat . Tokyo Treat is pretty similar to Japan crate from the website but I wanted to see if there was any difference and since I was already subscribed to so many boxes, what difference would it make if i subscribed one more. I have received my first box in their very typical orange box. Reviews up soon!
Image courtesy of tokyotreat.com
After subscribing to a few boxes, I really felt it took tooooo long to arrive at my doorstep, most were from the United States, some from Japan. Until i came across Mask Raider box that was shipping from Singapore to Singapore and Malaysia and it was for masks. Being so much into skincare I fell in love with this box because it gave me so many different kinds of mask to choose from. It is great because you can try the mask first before you buy them and the delivery is super quick!
After Mask Raider, I ended 2016 with another subscription box but this time was from a stationery box, SCRIBE Delivery which send good quality stationery every month and I must say the first time I got it i was surprised. It came in a bubble wrapped envelope unlike the rest of the boxes which were real boxes. But the stationery was super awesome, let me go into detail in my another post but just to let you have a look at what my first "box" was.
From the start of 2017, I subscribed to another box which is a Japanese Beauty box ZenPop, they have ramen boxes, stationery boxes and sweets box. I am so tempted! but i was looking for a Jbeauty box so I am really excited on this one 🙂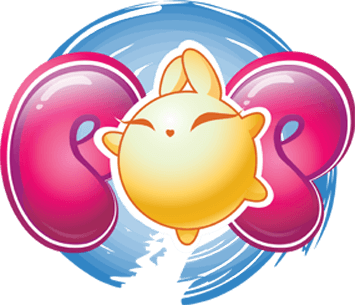 [Edited] in Feb 2017, I subscribed with another makeup subscription box called NMNL which actually means No Make No Life. It belongs to a new range of subscription box from TOKYOTREAT. I am excited to be able to get the box and review it soonest.
Hopefully I will have spare cash to be able to subscribe a Ramen box from one of the few subscription boxes I have.
Thank you all for reading! Please feel free to leave down any comments. 🙂 or if there is a subscription box that you think is really good, with international shipping please do share it with me! I am obsessed with subscription boxes already and will edit this post as and when there are new boxes that I have subscribed to.
I will go into detail one subscription box at a time, one month at a time. Please bear with me as I update slowly on the boxes and their contents.
Love and xoxo,
Ting Ting
Disclaimer: The information provided on this blog is accurate at the time of publish and my opinions are my own and might be different from yours. You will be reading the blog at your free will.
Seasonsbeautywtingting is the legal copyright holder of all material on the blog and cannot be used to reprint or publishing without consent of the owner
The blog was written for entertainment purposes only, and we do not provide medical, legal or other profession advice.
We reserve the right to change the focus of our blog, shut it down or change the terms of use at our discretion.